Colombia Visa for Indians
Colombia Visa for Indians demands all the usual practices like applying for any other Visa in South America.
Anyone with a valid US or Schengen Visa does not need to worry about getting a separate Colombia Visa. But I started with a near virgin passport. And this one is for travelers of the same blood type – Royal-broke-backpackers.
Documents Needed for Colombia Visa on Indian Passport:
Website:

www.cancilleria.gov.co

  (Choose menu option 'Visa' under Menu Procedures and Services)
Cost:

US $52 – First payment to initiate the Visa
US $82 – Second Payment if Visa is granted (or in case you go for a fresh new Visa because an extension is not possible)

Payment Method: Has to be paid in a bank as directed by the embassy. In Lima it was 'Banco de Pichincha'
Processing time: Visa issued the same day of submitting all documents. But I had visited the embassy twice before.
Embassy (Where I applied): Lima, Peru

Colombia embassy contact number in Peru: 3084764504

Visa Requested: Tourist Visa (no option for number of days)
Visa Issued:

 

Fixed expiration date
Validity: Valid for 40 days (basis the application)
Online form:  https://tramites.minrel.gov.cl/https://tramitesmre.cancilleria.gov.co/tramites/enlinea/solicitarVisa.xhtml
Documents:  In addition to the other regular documents like bank statements etc. The Colombian embassy was the only one that wouldn't consider my documents without proof of onward travel.
My Experience of obtaining a Colombia Visa outside India:
First things first, I was quite appalled by the Colombia Visa fee. I mean US $134 is no joke for a Visa that is so tight, it's quite ridiculous to be honest.
I applied for the Visa in Peru because basis this information I had to decide my further route in South America. While entering Ecuador is Visa-free for Indians, leaving Ecuador can become an expensive affair (returning to Peru was not an option, I would have had to fly to any other country from there which is expensive).
First Challenge – Figuring the location of the embassy. Nobody seemed to know where the actual location is. After a great struggle, I had reached the Consular office which apparently is not the same as embassy.
Second Challenge – Convincing people why I couldn't produce the proof of entering and exit. Eventually, they settled for a flight ticket to Leticia (Amazon part of Colombia)
Visa Issued, between Peru and Colombia, I think I was slightly more disappointed with Colombia just because it was so much more expensive. My Visa came with a fixed expiration date for 40 days later. The problem was I intended to travel within Ecuador in those 40 days so that left me with very little time in Colombia.
Colombia Visa extension for Indians:
I'm adding this section because I tried really hard for an extension. I went to the embassy in Ecuador where nobody spoke any English and people, in general, were quite rude.
Then I tried it in Bogota where the scene wasn't very different. I kept being sent from one building to another (with all my backpack in peak summer afternoon). Only to be eventually told that they don't entertain extension for Indian passport holders. The only way to stay longer was to apply for a fresh Visa that was US$82. I was in no mood to spend another $82 for God knows how many more days – 4-5-7? I could not be sure.
A mistake I made that you shouldn't repeat:
The Visa issued was as per the ticket I had furnished. I had no other reference to check what Visa they issue. All the other Visas I had obtained were standard Visas for 30-90 days. Except for Peru but even that gave me 20 days in a one year window.
Colombia Visa was strange, I could enter the country next day but no matter when I entered the country, it expired on a certain date (40 days from date of issue of the Visa).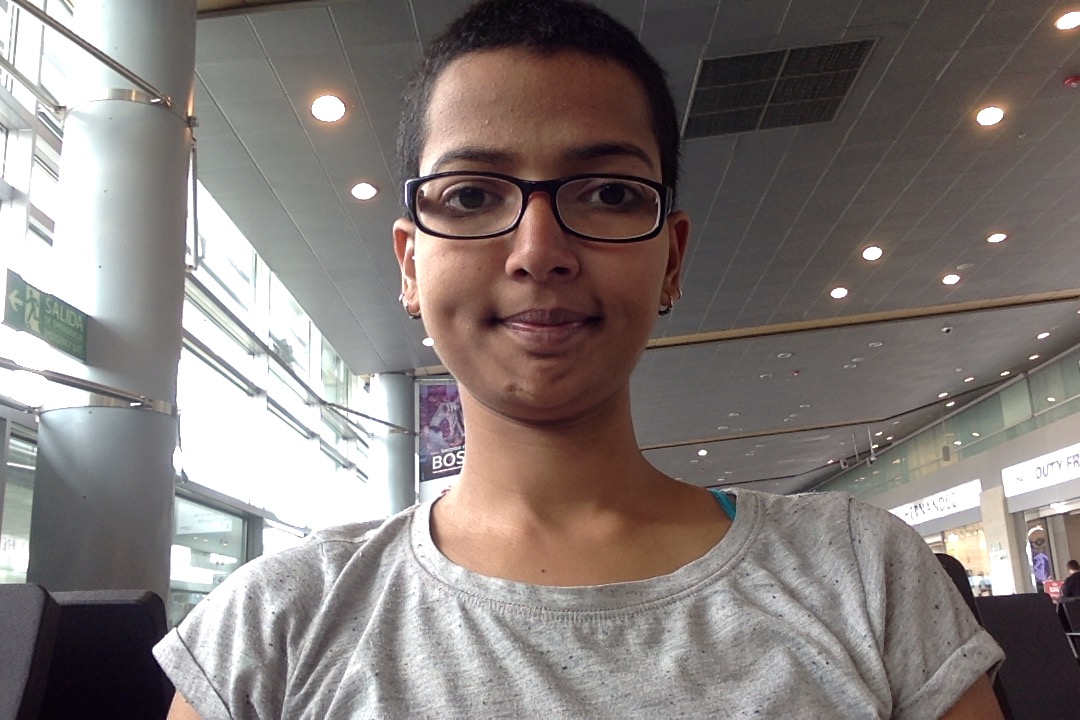 Note:
Please note that you don't need a visa to enter Colombia if you have a valid US or Schengen visa with a minimum validity of 180 days at the time of entering Colombia. Or you have a residence permit in a Member State of the Schengen Area or in the United States of America.