As the number of queries I get regarding South America travel are increasing by the day, I decided to make time for this post that hopefully answers most often asked questions.
Travelling South America can come across as daunting esp. for someone from a land as far as India but with the internet, nothing should be.
I have included Mexico, Belize, and Guatemala for the ease of it.
Flying to and back:
The cheapest place to fly to from India in South America is São Paulo, Brazil. I flew through Ethiopian Airlines as I didn't have to worry about transit Visa in this case (Remember, I had started with a nearly unused passport?). They stop in Ethiopia and Indian passport holders don't need a transit Visa for Ethiopia. If the connecting flight is next day then the airlines provide shuttle service, hotel room, all meals for the duration of the wait. Who minds a free day in Ethiopia?
However if you have US Visa then flying through US could be cheaper.
Remember to check the transit Visa policy of any country you might stop at.
Other busy airports in Latin America:
CDMX (Mexico City), Mexico
Flying directly into any other country is going to expensive from anywhere I presume.
VISA:
Traveling short term:
Apply for Visas in the direction of your trip. Visa application cannot go 90 days prior to your scheduled journey, nor can they be on a short notice like one week prior to the journey (this varies from country to country though). Passport remains with the embassy for an average period of five working days. This makes getting Visas like one big math problem.
To simplify your life this is a list of countries with Visa validity
| | |
| --- | --- |
| Country | Validity |
| Brazil | 1 year |
| Argentina | 90 days from date of issue |
| Chile | 60 days |
| Bolivia | 30 days |
| Peru | 1 year |
| Ecuador | Visa free |
| Colombia | Random |
| Mexico | 180 days on arrival for valid US Visa holders |
| Belize | 30 days on arrival for valid US Visa holders |
| Guatemala | 90 days on arrival for valid US Visa holders |
*My Colombian Visa came with a fixed expiration date which was 40 days from the date of issue. I had gotten it in Lima, Peru.
Traveling long term:
Argentina Visa can be obtained in third country but it's a hassle. I tried getting it in Ecuador and never got a interview slot. I know someone who got it in Mexico and had to get some documents couriered from India.
I would recommend that you get country of arrival,Argentina, and Peru Visa (in case you don't have US Visa) from India and get the rest while traveling. 
With valid US Visa, Peru, Colombia, Mexico, and nearly all countries in Central America are Visa free. 
Money:
This is going to be crucial. After using two travel cards, an international debit card, and traveling with USD, I would say the best thing for an Indian to do is to just travel with your international debit card. Travel card works great but the charges are almost the same as none of the companies offer Latin American currencies. Only Ecuador uses USD so that was helpful. In case you're getting a travel card then go for USD. 
I did not carry much USD in cash as it didn't seem like a great idea to pay for conversion twice. I had no intentions of going to Ecuador or Belize when I left India. These are the only two countries that accept USD everywhere.
In Brazil most places accept card even the tiny mobile coffee shops by the street.
ATMs that don't charge a withdrawal fee:
Argentina – All ATMs charge
Chile – Scotiabank, Banco estado charge 4000 pesos
Peru – Banco nacional, Bcp, Banbif
Ecuador – Banco del Austro
Mexico – All charge. Santandar was the cheapest I found.
Belize – All ATMs charge however USD is accepted in the entire country including city buses
Guatemala – Didn't find any ATM without withdrawal fee
Tip: Keep your branch manager informed about your trip so he/she can coordinate with you in case it's required while you're away.
P.S: I had a horrible experience with ICICI bank. So bad that I got my 8 year old account closed the first thing when I returned. Any other bank would probably have been equally bad or worse, I would never know (hopefully not) but I was dealing with ICICI that had all my travel funds and I couldn't be more disappointed. The emails were barely read, hardly responded to, and never solution oriented.
Phone/ Internet:
I did not buy a local SIM card anywhere as the wifi worked well in all countries unless I was hiking in remote areas. Some of the countries had free wifi on the streets or main plazas.
I would recommend getting the number on international roaming if it's possible though. I was in a tricky situation when I got mugged in Colombia and things were way more difficult than they would have been because my phone number was inactive.
Apparently, there's no place for someone without a phone in the banking universe.
SIM Card purchased in Mexico works in all of central America and parts of Colombia. I used Telcel in Mexico (graciously given by a host so I could set up WhatsApp on my new phone), it comes with free facebook access (limited but good for checking messages).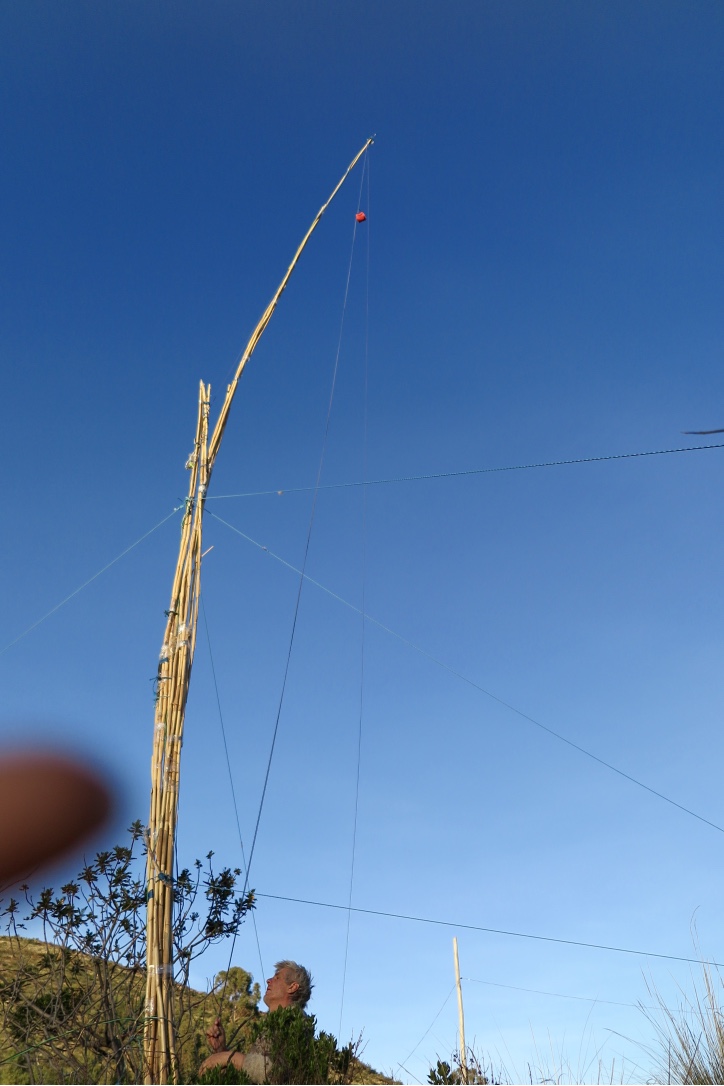 Language:
Spanish is the most commonly spoken language.
Brazil's national language is Portuguese and Belize's – English.
It is possible to get by without knowing the language but definitely quite taxing to always emoticon what you're saying. I was hitchhiking a lot which made me want to learn the language all the more. 
I strongly recommend investing time in learning the language before you head there. I find Spanish youtube videos to be most effective.
Spanish classes in Latin America: 
Sucre (Bolivia), Quito (Ecuador), and Montañita (Ecuador) are some popular choices to take a break from travel and learn Spanish. Among these Sucre would be presumably the cheapest option but I'm guessing Montañita would be most fun for a party person.
Getting Around:
Brazil and Argentina have a very systematic bus network. Everything is available on rome2rio website. The prices are the same whether you buy them online or over the counter. The buses are equipped with clean toilets and buses in Argentina serve food as well however there's barely anything for a vegetarian usually. 
The subte card that one needs to be able to use subway in Buenos Aires works in Bariloche as well, so save it.
Starting Bolivia it gets a little more disorganised. Shared taxis for smaller distance are available and called –  Colectivo. Negotiating for bus prices is acceptable. 
Domestic flights:
Domestic flights in Brazil, Argentina, Colombia, and Mexico can easily be purchased for less than the bus price esp. if you're booking in advance. So, do take a look if your carbon footprint doesn't bother you as much.
I personally love buses, it gives me an opportunity to interact with local people, I have time to myself to do nothing really. I sleep just fine in night buses esp. if there's a reliable shoulder to rest my head on. Yes, I'm the worst person to travel with!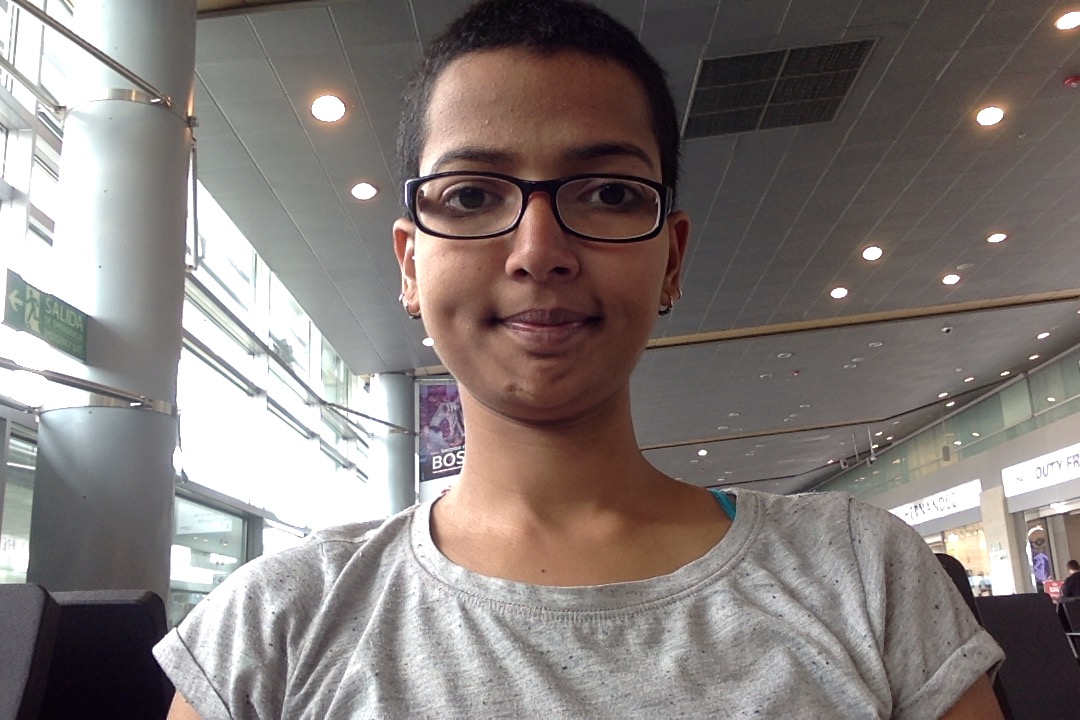 Places to go:
I am not a huge fan of lists but if you are bootstrapped for time then I would recommend these as the best places to visit in South America.
Iguaçu falls from both Brazil and Argentina side: No, it's nothing like Niagara falls. That's what I have been told by people who have visited both falls.
Torres del Paine, Chile: I haven't been there but I did go for many other hikes in Patagonia spread over nearly 2 weeks.
Atacama desert, Chile: The night sky here is nothing like anything I have seen before. It's almost as if the nature starts painting the sky. Sunset and moonrise is quite surreal. 
Salar de Uyuni, Bolivia: Definitely the prettiest place I have been to. Not just the Salar but everything you get to see in the three day tour from natural geysers, to multiple beautiful lakes.
Death road, Bolivia: If you have any streak of an adventurer, go there and hopefully you'll live to tell the tale. I almost dies but wouldn't death road's credibility come into question if I didn't fall even once there?
Machu Picchu, Peru: I strongly recommend hiking there. I went for Salkantay trek, INCA is the most popular choice (of course the most expensive as well).
Quilotoa loop, Ecuador: 

Spread over three days. It's an easy trek except the day 3 which is quite steep and the instructions are not clear which can be quite risky is you're even a little bit late. We reached the town just around sunset otherwise there was no way finding way in the dark.
Tatacoa desert, Colombia: 

Being so close to the equator, this is perfect place for stargazing. From saturn rings to Jupiter's moon, it was much more than what I had imagined seeing. 
Lake bacalar, Mexico:

It is underrated only because it's off the convenient route. From the moment I lay eyes on this lake, I was in love. 
The Great Blue hole diving, Belize: Haven't been there owing to it's price. But if I were to go back to Belize, I would definitely try it.
Semuc Champey, Guatemala: I would have said trek to Volcan Acatenango but due to recent unfortunate eruption of Volcan Fuego, it's off the list. 
Amazon boat ride: This can be done between Colombia, Peru, and Brazil. I took a five day ride from Leticia, Colombia to Manaus, Brazil. With nothing to do the entire day but look at the river and talk to local people, it was peaceful. Would have been much more enjoyable had I not read about the river pirates attack just before embarking on the journey.
Places to avoid:
All capital cities if you can. I did like Buenos Aires a lot but other than that, there are a lot of other beautiful places to see in each country apart from capital cities. 
Ideal Luggage:
I used both a backpack and trolley bag and would definitely recommend a backpack for anyone who prefers walking shorter distances. I had a rule of walking anything less than 5 km which later reduced to 3km as my luggage got heavier. I took domestic flight only in Mexico, Colombia (to reach Amazon), and Brazil (to leave Amazon) and my backpack lived through the torture.
There are cobblestone streets in a few countries that would make the luggage dragging a task.
Clothing:
One year in Latin America I saw all kind of weather from freezing in Patagonia to getting sunburnt in Ecuador and Mexico. I carried 3 shorts and 3 long trousers apart from a fleece, rain jacket (also my warm jacket), a poncho, and a pair of thermals.
Weather

:
December is the beginning of summers in Patagonia. It was already so cold when I went in December I can't imagine it's state in winters.
It starts raining in Feb in Peru so you might want to plan your Machu Picchu trek accordingly.
Options to Work:
Volunteering in SA for free bed (sometimes food included) is quite common. While I was at the reception duty in Ecuador, we would get many people just walking in to check if there was need for more volunteers and some were hired that way. 
Getting paid work on the other hand is quite difficult even for other Spanish speaking people. I met some people who juggle to make money and a girl who got work as a waitress in Montañita.
I've written in detail about my volunteering experiences in South America here.
Safety:
Mugging: From my experience Colombia and Brazil are more prone to violent crimes. I hear and read Mexico as well but did not meet anyone who had a bad experience in Mexico.
Petty Crimes: Mexico, Bolivia, Peru, and Ecuador have a notorious reputation for pickpocketing and stealing from the buses.
Crime against women: This is always a subjective topic so I'm just going to go by my personal experience. There is no street harassment in any of the countries I visited in latin America, no unwanted touching in clubs either. 
I wouldn't go hiking alone in any of the areas except Patagonia though.
** Capital cities everywhere are much more dangerous than the rest of the country
Also Read: Safety in South America
What is it about Latin America that piques your interest?